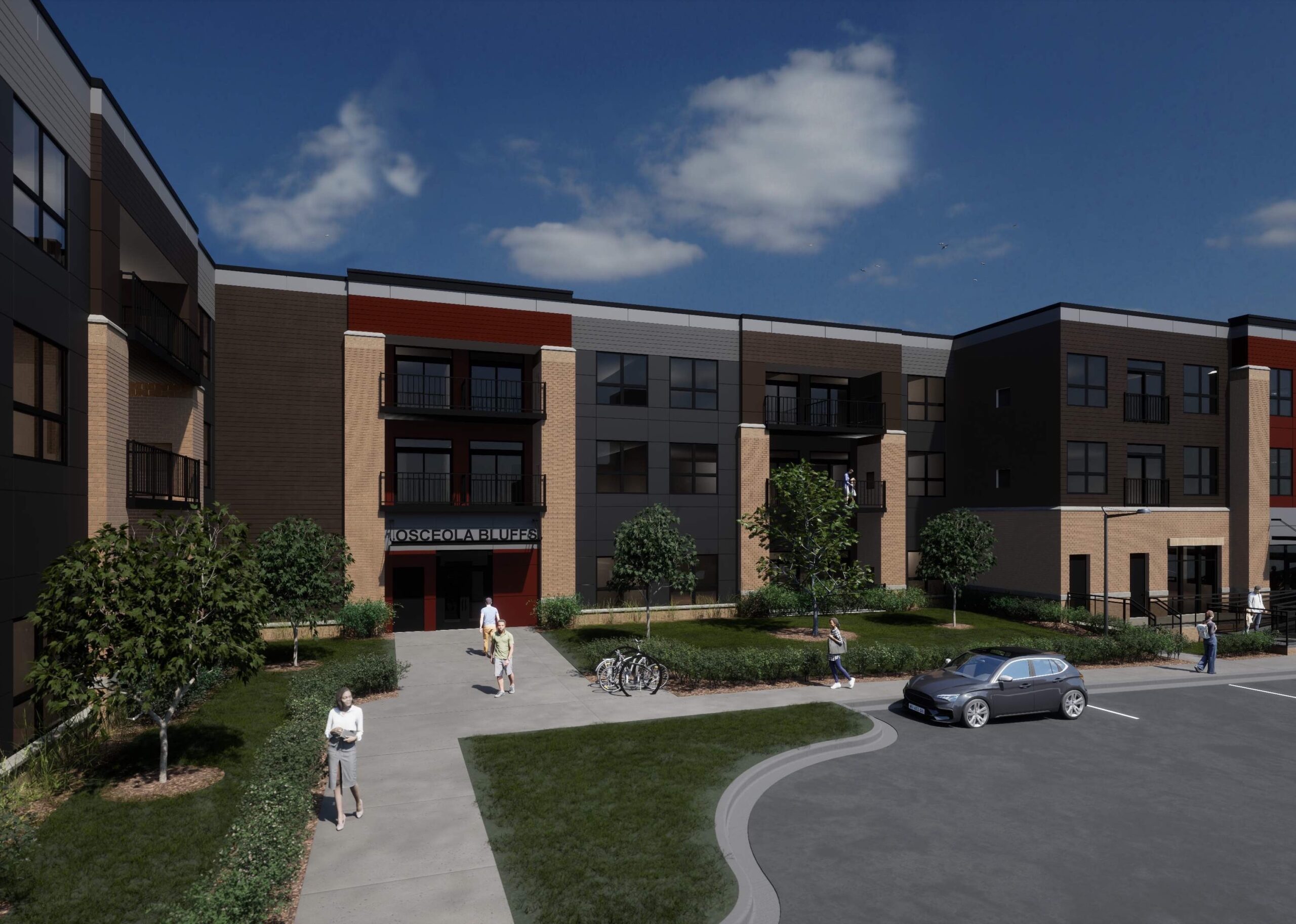 A controversial apartment building proposed for the St. Croix River bluff in Osceola has received approval by the village board. Earlier this year, the board approved permits for the Osceola Bluffs development; at a recent board meeting, the board approved the company's site plan.
Forest Lake, Minnesota-based Gaughan Company is seeking to build a four-story building at the former hospital site in the village. It would include 99 residential units and two ground level spaces for retail businesses. The latest design calls for it to be just less than 45 feet tall at its highest point — meeting height requirements by mere inches. The village of Osceola previously approved a Conditional Use Permit for the building to exceed the normal height restriction of 35 feet, allowing 45 feet total height.
The company says its development will be a positive for the community. Its application said the building will decrease the amount of impervious surfaces and stormwater runoff from the site.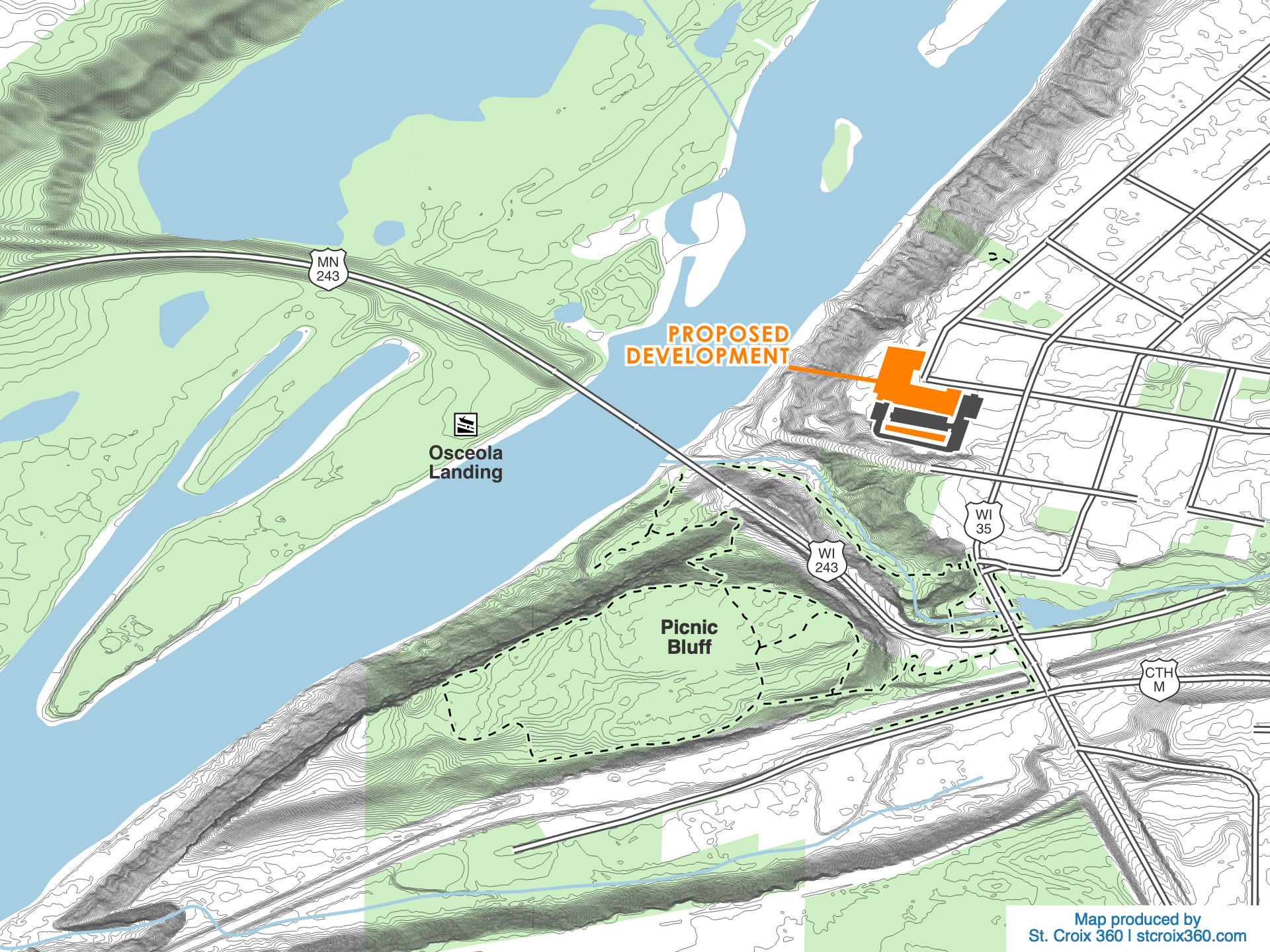 Local residents and river advocates have opposed the proposal as an inappropriate intrusion on the Wild and Scenic St. Croix River. They say it will affect views from the popular Osceola Landing, as well as for people on the river itself. Despite the village board's approval of the project, advocates have warned a lawsuit may be necessary to stop the project.
The village's planning commission first voted to approve to approve the plan on July 20, with members Dennis Tomfohrde and Kim O'Connell voted against it.
"O'Connell and Tomfohrde feel that Gaughan has yet to prove the building follows NR-118 and the burden of proof is on the developer to prove further that it is visually inconspicuous," city administrator Devin Swanberg told the board. "They feel with the facts they have right now they cannot say they know for sure if it would or would not be visible from the middle of the river. Many of the public comments during the hearing echoed this sentiment."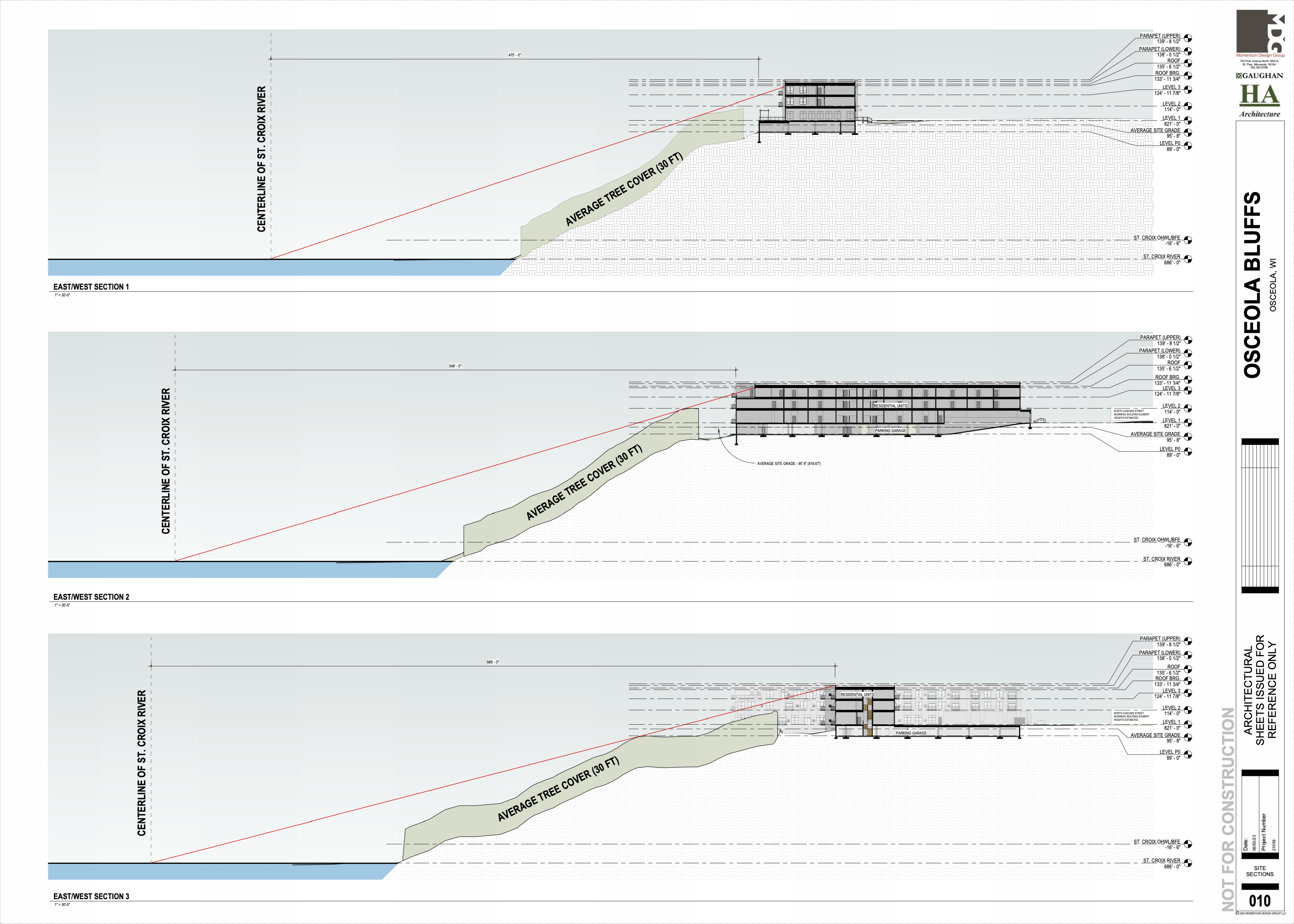 Five days later, the full village board then voted to approve it, passing the site plan unanimously. It is contingent on the company receiving all necessary state permits and getting sign designs approved by the Heritage Preservation Commission.
River advocates have said the proposal clearly contradicts state laws adopted after the Wild and Scenic Rivers Act, as part of the state's role in management of the federally-protected river. At a hearing in June about the project's Conditional Use Permit, Bill Neuman of the St. Croix Scenic Coalition pointed out to the board that advocates had hired a court reporter to produce an "accurate record that we could admit to court."
Any legal challenge to the development may come down to the meaning of "inconspicuous." That's the word used in state law to restrict new construction on the St. Croix. The state defines it as "difficult to see, or not readily noticeable, in summer months as viewed from at or near the mid-line of the Lower St. Croix River."
Neuman told the board in June that Gaughan has admitted that the top seven feet of the building will in fact be visible on the river. But the village administrator said the design does not meet the criteria for conspicuous, saying that "inconspicuous" is not the same as "invisible."